Boys and their love for adventure go hand in hand, and there's no better way to fuel that passion than with remote control toys. These exciting gadgets have the power to turn an ordinary day into an extraordinary adventure. In this article, we'll explore why remote control toys make the best gifts for boys and provide recommendations on where to find them, along with price ranges to suit your budget.
Why choose remote control toys as gifts?
Adventure and Fun: Remote control toys are a gateway to thrilling adventures. They provide endless fun, whether it's racing remote-controlled cars, navigating drones through the skies, or piloting boats across ponds. These toys keep boys engaged and entertained for hours.
Skills Development: Playing with remote control toys can enhance a child's hand-eye coordination, fine motor skills, and problem-solving abilities. Operating these devices often requires precision and patience, helping to develop valuable skills.
Social Interaction: Many remote control toys are designed for group play. Racing with friends, competing in mini drone battles, or operating a toy construction vehicle with siblings encourages social interaction, teamwork, and friendly competition.
Screen-Free Entertainment: In a world filled with screens and devices, remote control toys offer a refreshing break from screens. They encourage active play, time outdoors, and creativity, all while providing endless entertainment.
Recommended Remote Control Toys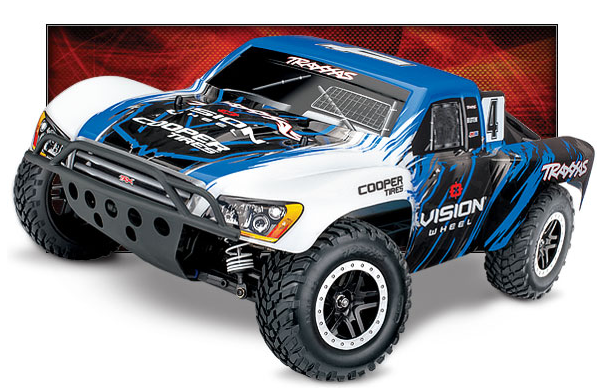 The Traxxas Slash 4X4 VXL is a high-performance remote control off-road truck known for its speed and durability. It's built for rugged adventures, featuring waterproof electronics, a powerful Velineon brushless motor, and 4-wheel drive for exceptional traction. This model is perfect for racing on dirt tracks, in backyards, or even on rough terrain. Its advanced stability management system helps younger drivers stay in control, making it suitable for a wide range of ages and skill levels. Check out a wide selection of remote control cars on Traxxas.com or Amazon.
Advantages: fast, rugged, and available in a variety of styles, from off-road monsters to sleek racers.
Prices: Entry-level models start at around $20, while high-end hobby-grade cars can range from $100 to several hundred dollars.
Drones: DJI Mini 2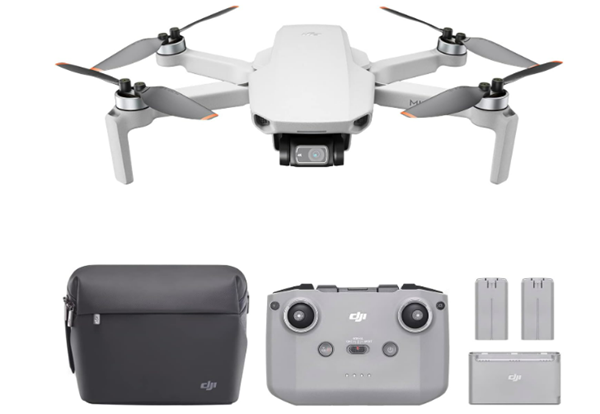 The DJI Mini 2 is a compact yet powerful drone designed for aerial photography and exhilarating flights. It's incredibly lightweight and portable, making it an ideal choice for boys who want to capture stunning aerial photos and videos. With 4K video capability, intelligent shooting modes, and a range of up to 10 kilometers, this drone offers an outstanding flying experience for both beginners and more experienced pilots. DJI (www.dji.com) and Holy Stone (www.holystone.com) provide a range of drones suitable for different skill levels.
Advantages: Drones offer aerial excitement and photography options, making them an excellent choice for boys interested in technology and photography.
Prices: Basic drones can be found for under $399 on standard, while more advanced models can cost several hundred dollars.
Remote Control Boats: Pro Boat Blackjack 24″ Brushless Catamaran RTR: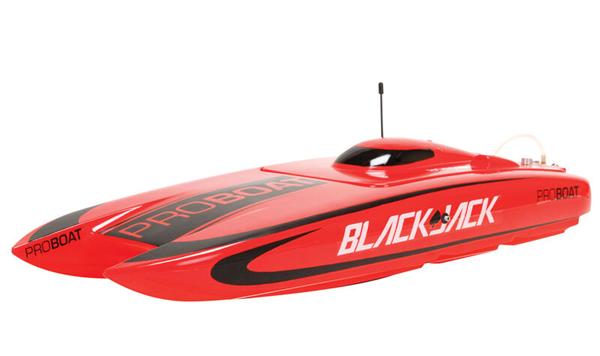 The Pro Boat Blackjack 24″ Brushless Catamaran is an exciting and high-speed remote control boat designed for thrill-seekers and water racing enthusiasts. With its sleek catamaran hull design and powerful brushless motor, this RTR (Ready-to-Run) model offers impressive speed and agility on the water. It's perfect for racing across lakes, ponds, or even in swimming pools, delivering heart-pounding excitement for boys of all ages. For parts and upgrades, you can visit Amazon.com and Proboatmodels.com for a variety of RC boat options.
Advantages: This catamaran boasts a water-cooled 2000Kv brushless motor that provides excellent acceleration and top-end speed. The durable composite hull can withstand the rigors of fast-paced racing and sharp turns. Its self-righting feature helps flip the boat upright if it capsizes, ensuring minimal interruptions during action-packed races. The included 2.4GHz radio system offers interference-free control and precise handling.
Prices: Entry-level boats can start at around $259, while high-speed models may range up to $500 or more.
Remote Control Planes: E-flite UMX Twin Otter RC Plane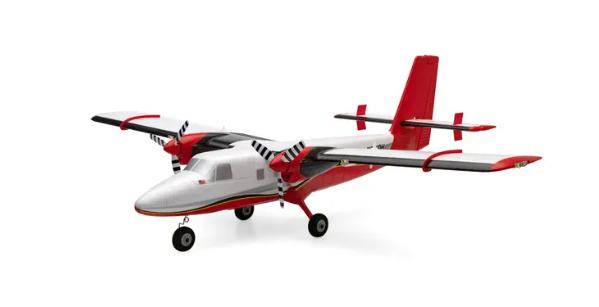 The E-Flite UMX Twin Otter is a versatile and highly detailed RC plane that offers both beginners and experienced pilots a fantastic flying experience. Modeled after the iconic de Havilland Twin Otter, this BNF (Bind-N-Fly) plane delivers exceptional scale realism and flight performance. It's perfect for boys who appreciate both slow-scale flying and aerobatic maneuvers. For parts and upgrades, you can visit Horizon Hobby (www.horizonhobby.com) for a range of remote control planes.
The Twin Otter features a powerful twin-engine setup that provides ample power for takeoffs, scale flight, and aerobatics. Its AS3X and SAFE Select technologies offer stability and enhanced control, making it an ideal choice for those new to the hobby. The EPO foam construction is lightweight and durable, with intricate details that mimic the full-scale Twin Otter.
Prices: Basic beginner planes start at around $169, while more advanced models can reach several hundred dollars.
Construction Vehicle Models: Huina 1580 RC Alloy Excavator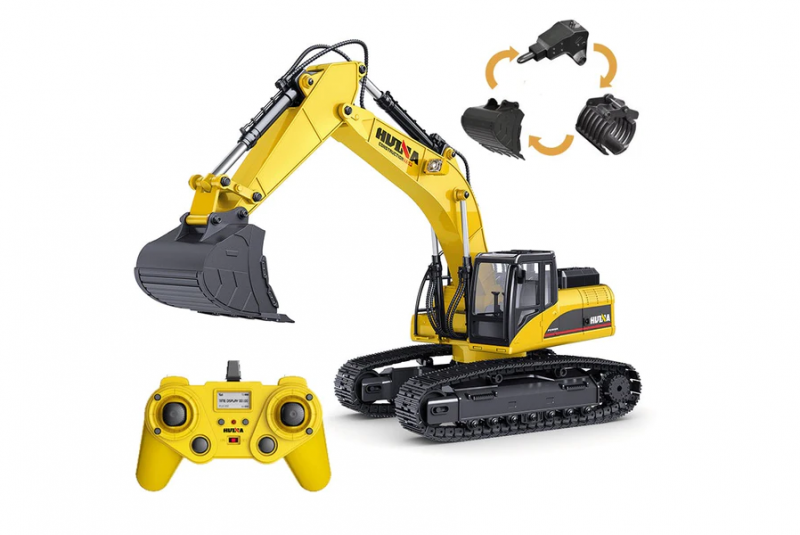 Description: The Huina 1580 RC Alloy Excavator is a highly detailed and realistic remote control construction vehicle model. It's a fully functional excavator with a working metal bucket and tracks, offering an authentic construction experience. The remote control provides precise control over movements such as digging, dumping, and rotating the cabin. It's perfect for boys who have a fascination with heavy machinery and construction work. For Parts and upgrades, visit Huina Construction Toys and Amazon for a variety of construction vehicle models.
Advantages: Perfect for kids who love construction and heavy machinery, these models allow them to control diggers, bulldozers, and more.
Prices: Entry-level models can start at around $50, while high-end hobby-grade models may range from $150 to $500 or more.
In conclusion, remote control toys are more than just gifts; they're passports to endless adventures and skill development for boys. Whether it's the thrill of racing cars, soaring with drones, cruising with boats, flying with planes, or constructing with heavy machinery, these toys offer a world of possibilities. You can find a wide range of remote control toys to suit various interests and budgets. So, when it comes to making a boy's day extra special, consider the gift of adventure with these engaging and exciting gadgets.