When it comes to expressing your love and creating lasting memories, a DIY gift holds a special place in your heart. One such unique and innovative gift idea is using a Smart Digital Frame to craft a personalized and thoughtful present for your boyfriend. In this article, we will explore the benefits of DIY gifts using a Smart Digital Frame, the advantages and disadvantages, and provide recommendations on where to find these frames and their prices.
Why Choose DIY Gifts Using a Smart Digital Frame?
Personal Touch: DIY gifts offer a personal touch that shows the time, effort, and thought you put into creating something special. Using a Smart Digital Frame allows you to curate and display cherished moments, making the gift meaningful and unique.
Interactive Memories: Unlike a traditional photo album, a Smart Digital Frame brings your photos to life with dynamic slideshows. You can relive your favorite moments with your boyfriend in a more engaging way, enhancing the emotional impact.
Endless Customization: Smart Digital Frames often come with features that enable you to add captions, music, and even videos to your photo presentations. You have full creative control over how you want to tell your story.
Advantages of DIY Gifts Using a Smart Digital Frame:
Personalization: Create a unique gift that's a reflection of your relationship.
Interactive Display: Enjoy dynamic photo slideshows and videos.
Customization: Add captions, music, and more to your photo presentations.
Long-Lasting: Smart Digital Frames can preserve memories for years.
Disadvantages of DIY Gifts Using a Smart Digital Frame:
Cost: Smart Digital Frames may have a higher initial cost than traditional photo albums.
Learning Curve: Learning how to use the digital frame and create customized presentations can take some time.
Recommended Smart Digital Frames and Where to Find Them
Nixplay Smart Digital Photo Frame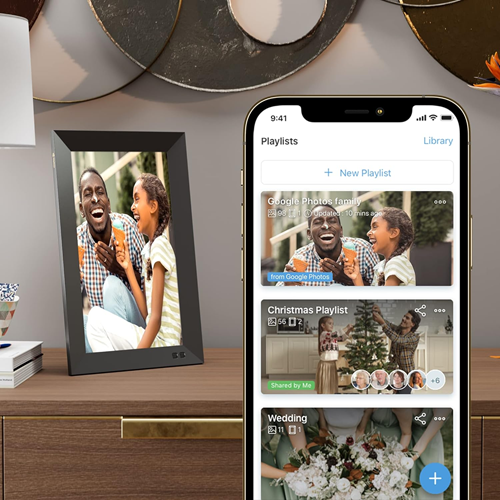 Nixplay is a renowned name in the world of digital photo frames. Their Smart Digital Photo Frame offers a seamless and user-friendly experience for creating and displaying cherished memories. What sets Nixplay apart is its user-friendly app that allows you to upload photos remotely, making it incredibly convenient. With stunning image clarity and a range of frame sizes, Nixplay frames are a perfect canvas to showcase your love story and create a captivating, interactive gift for your boyfriend.
Aura Mason Smart Digital Picture Frame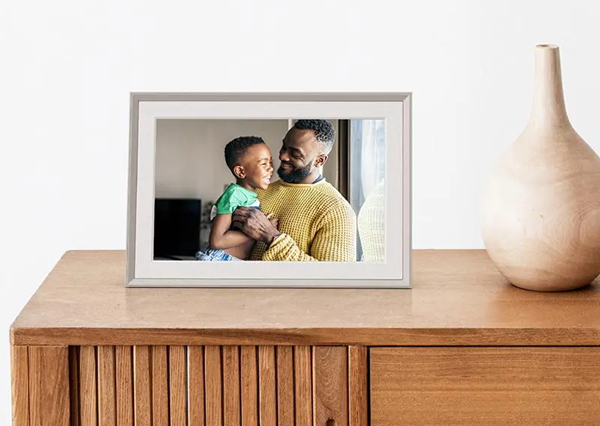 Aura Frames specializes in merging modern design with seamless functionality. The Aura Mason Smart Digital Picture Frame offers a sleek and elegant look that complements any decor. It's an intuitive and easy-to-use frame, perfect for tech-savvy couples. With stunning display quality and the option to switch between portrait and landscape orientations, Aura Frames make the perfect canvas for your treasured moments. The Mason frame allows you to curate a personalized and interactive gift for your boyfriend, adding a touch of sophistication to your love story.
In conclusion, creating DIY gifts using a Smart Digital Frame is a beautiful way to express your love and share cherished memories with your boyfriend. It's a gift that combines personalization, interactivity, and endless creativity, offering a lasting impression that will be treasured for years to come. Explore the recommended brands and start crafting your unique gift to celebrate your love and the moments you've shared.