Grandparents hold a special place in our hearts, and what better way to show your appreciation than with a heartfelt gift? In this article, we'll explore the significance of giving gifts to grandparents and present a range of thoughtful gift ideas that will surely bring smiles to their faces. We'll also provide information on where to find these gifts and their respective prices.
Why choose to gift grandparents?
Expressing Gratitude: Grandparents have played a significant role in our lives, offering unconditional love and support. Gifting them is a beautiful way to express our gratitude for their presence and care.
Creating Memories: Gifts have the power to create cherished memories. Each time your grandparents see or use the gift, it will remind them of the love and thoughtfulness you've shared.
Strengthening Bonds: Gifting fosters stronger connections. It's an opportunity to strengthen your relationship, show appreciation, and make your grandparents feel valued.
Heartwarming Gift Ideas for Grandparents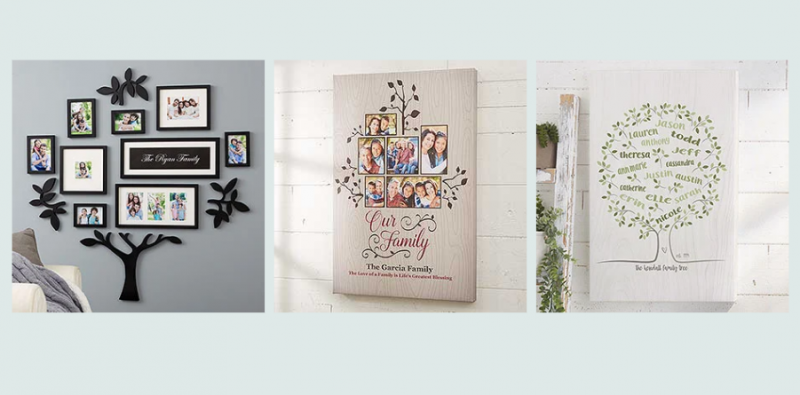 The Personalized Family Tree Wall Art is a heartwarming gift that beautifully captures your family's history. Each branch of the tree can be customized with the names and birthdates of family members, making it a stunning visual representation of your family's roots. This gift not only adds a personal touch to your grandparents' home decor but also reminds them of the deep family connections that enrich their lives.
Why choose this item? This wall art is a perfect choice for grandparents who take pride in their family heritage. It's a constant reminder of the love and bond that ties your family together, making it a meaningful and decorative addition to their home.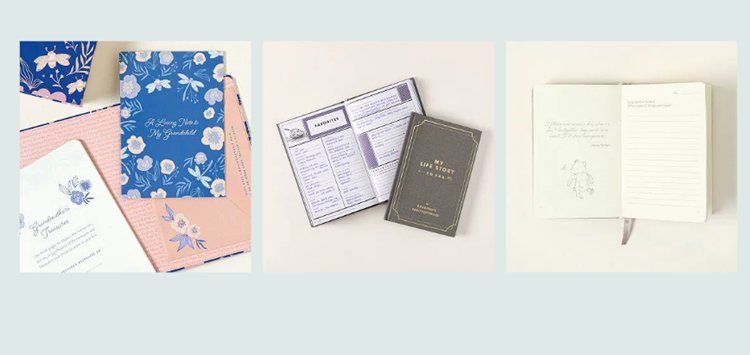 The Grandparent's Journal is a unique and cherished gift that encourages your grandparents to share their life stories and wisdom. This beautifully designed journal offers prompts and questions to help them record their memories, experiences, and life lessons. It becomes a precious keepsake filled with personal narratives that can be shared with future generations.
Why choose this item? This journal is a thoughtful choice for grandparents who love to share their life experiences and stories. It's a meaningful way to preserve their legacy and create a lasting family treasure.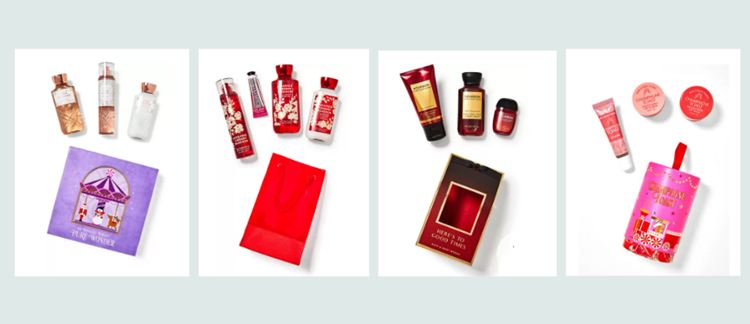 The Spa Gift Set is a delightful and relaxing gift for your grandparents. It includes a selection of bath and body products, such as fragrant bath salts, moisturizing lotions, and scented candles. This set provides a spa-like experience in the comfort of their own home, allowing your grandparents to unwind and rejuvenate.
Why choose this item? Choose this gift to give your grandparents a well-deserved opportunity to pamper themselves. It's an ideal choice for those who appreciate self-care and relaxation.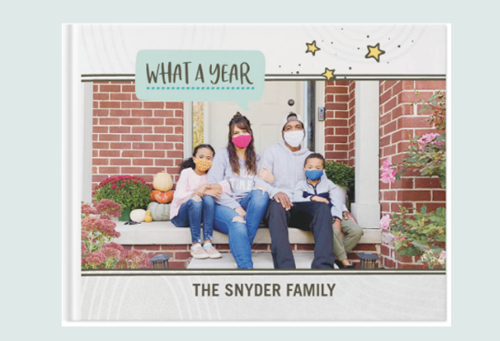 The Personalized Photo Book is a unique and sentimental gift that allows you to curate a collection of cherished family memories. Customize each page with photos, captions, and special messages, creating a one-of-a-kind keepsake that celebrates your family's journey.
Why Choose This Item? This gift is perfect for grandparents who treasure family moments. It allows you to create a visual story of your shared experiences, ensuring that your precious memories are always close at hand.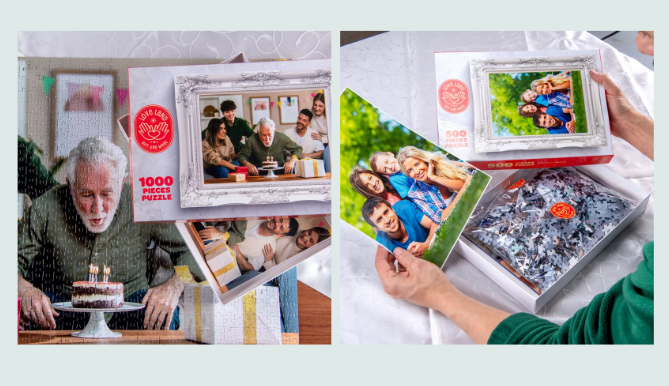 Price: Starting at $20.00
A Customized Puzzle is a fun and engaging gift that can feature a family photo or a heartfelt message. Puzzles provide hours of entertainment and can be framed as a unique piece of wall art, serving as a constant reminder of your love and thoughtfulness. Just send the pictures of your grandparents or complete family for better customization, and they will send you a personalized puzzle. Have an unforgettable moment with your grandparents.
Why choose this item? This gift is an excellent choice for grandparents who enjoy puzzles and family activities. It's a unique way to showcase your affection and provide them with an entertaining and meaningful pastime.
In conclusion, gifts for grandparents are a beautiful gesture that goes beyond material value; they speak to the love, appreciation, and gratitude you hold for them. Whether it's personalized family tree wall art, a grandparent's journal, a spa gift set, a personalized photo book, or a customized puzzle, your gift will touch their hearts and create lasting memories. It's a token of love that bridges generations and strengthens the precious bonds with your beloved grandparents.